Our School Councillors are:
Honey Bee Class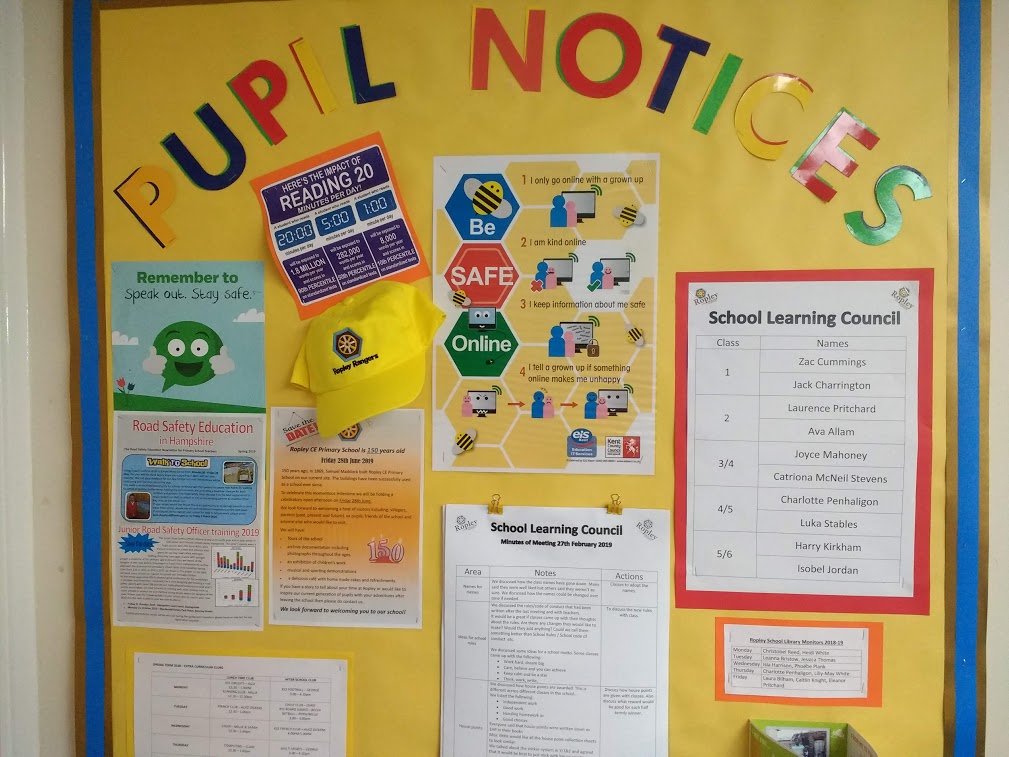 Francesca and Oliver C
Carpenter Bee Class
Poppy and Jacob
Nectar Class
Beau and Gabriel
Honeycomb Class
Alfie and Yasmin
Bee Keeper Class
Ella and Ben W
Our School Council meet every term to discuss, and contribute to subjects that are happening in and around school. Their meetings are minuted and put up on the School Council board so that everyone can read about what is being discussed. School councillors are nominated by class teachers.
In October, our catering provider - HC3S - invited the school council to have lunch with their regional manager. They discussed school meals and how they could be changed or improved. The children really enjoyed being asked for their opinions as well as enjoying a school meal!