Admissions
Ropley Primary School currently has a PAN (pupil admission number) of 25 each year.
Currently, approx 50% of our children live in our catchment area and 50% of our children are from out of catchment. This means that it is highly likely your child will be offered a place at our school even if you don't live in catchment. Please find below a map which shows just how diverse our catchment area actually is! For our admissions policy please visit our Policies page here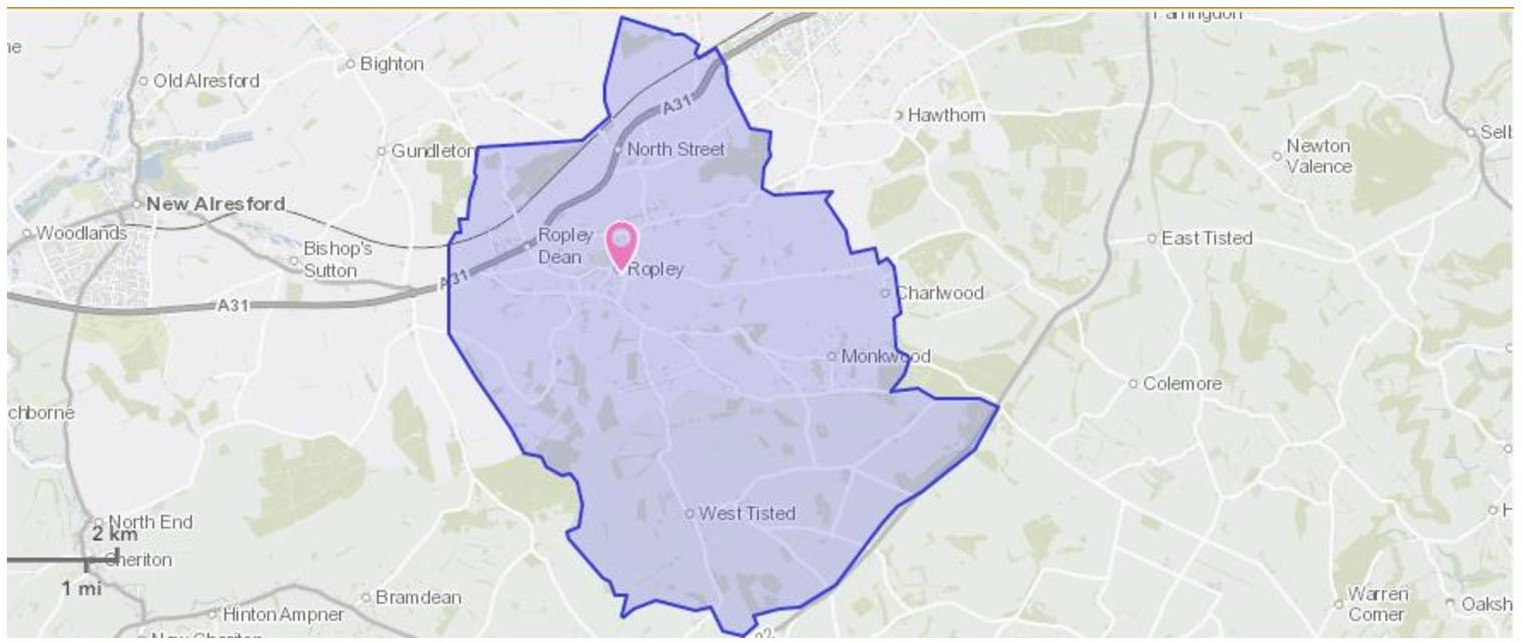 If you would like more information regarding the admissions process, please follow the Admission to School link to the Hampshire County Council website. Specific information regarding admission to Ropley can be found by following the Ropley Admissions link.