Week beginning 29th June 2020
Hi Honeycomb Class,
Hope you had a good weekend - I am writing this on Sunday morning, sun is shining so I'm hoping to go out for a lovely walk today. What have you been up to?
This week we are going to be learning about something new in topic - The Pilgrim Fathers and The Mayflower. This still has an American theme and links to Native Americans - we hope you find it interesting.
In English you will be writing a newspaper report for part of the week and then learning about a national holiday in USA.
YEAR 5 MATHS
White Rose lessons are about angles. In some of the activities you need a protractor. If you don't have one you can still watch the video and do what you can or as an alternative this week follow the Year 6 lessons about ratio. You could instead revise what Year 4 are learning about charts and graphs.
Thank you to everyone who has been posting on our Padlet page and emailing us - please keep it up. We love hearing from you and to see the amazing work you have been doing.
We still miss you lots! Also keep checking out the page for daily messages and jokes too!
Have a great week
Mrs Guy and Mrs Morgan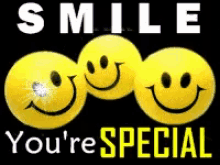 Here are some of our videos we have made for you:
An important message from Mrs Guy and Mrs Morgan
Mrs Tessa Morgan and Mrs Louise Guy

Honeycomb Class Teachers

During the school day we can be contacted by email at:

l.guy@ropleyschool.hants.sch.uk

t.morgan@ropleyschool.hants.sch.uk

We will reply as soon as possible.