We value the partnership that we have with our parents and regularly seek your views, both informally and formally, as part of our annual school improvement planning process. The results of our last parent questionnaire can be found below.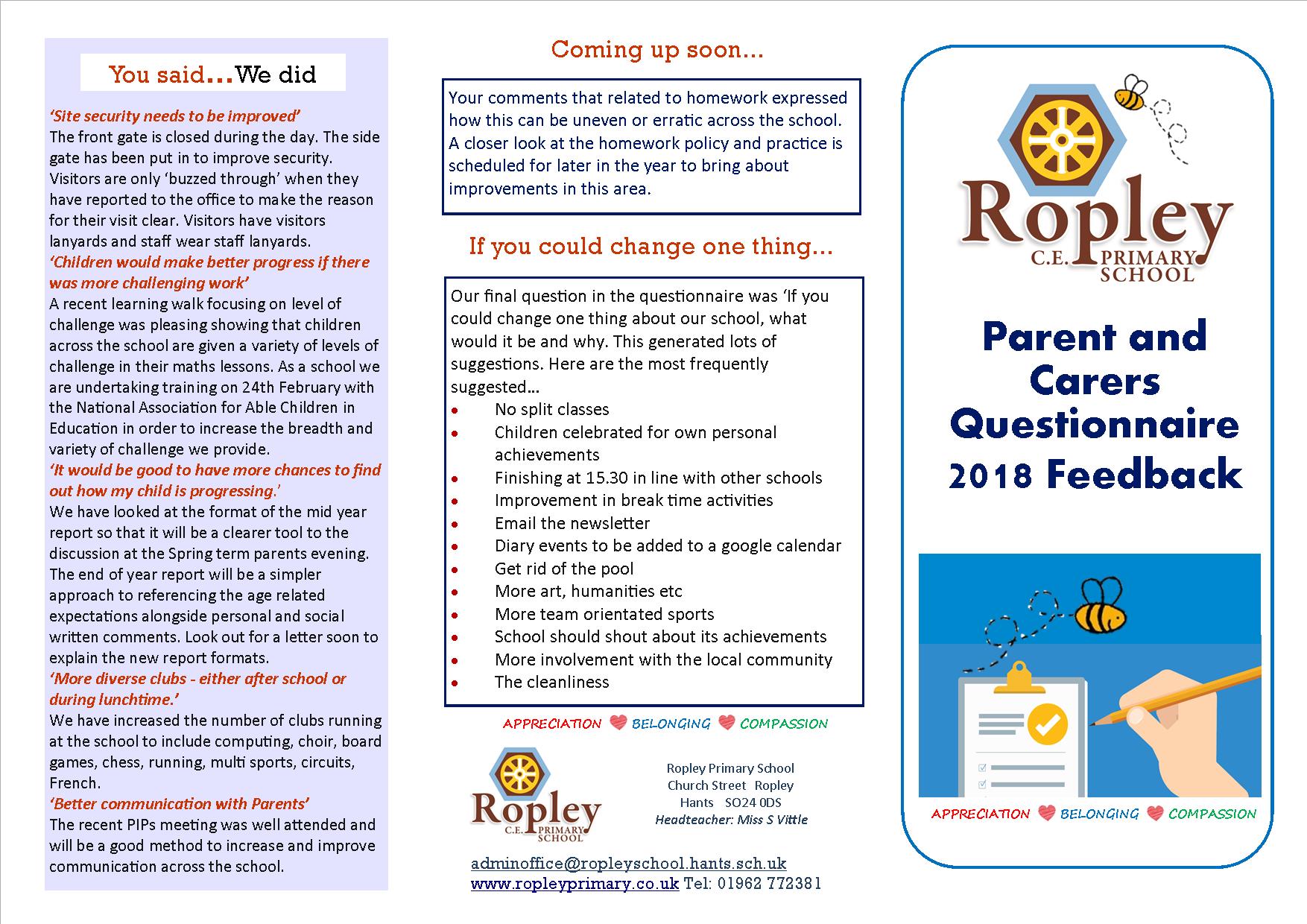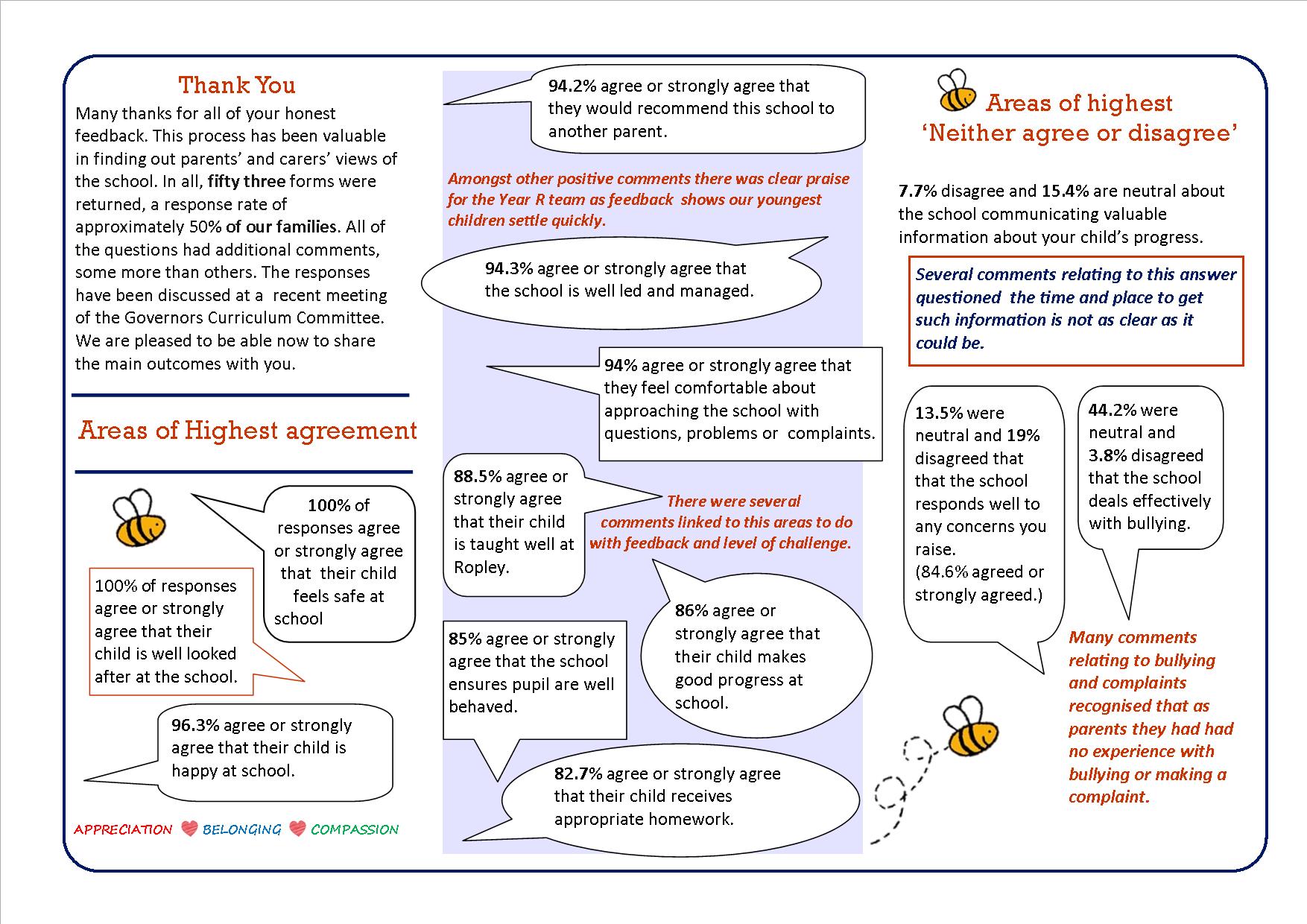 A link to a PDF copy of the leaflet can also be found below.
'Parent View' has been set up by Ofsted to give all parents the chance to tell them what they think about their child's school. Parent View asks for your opinion on 12 aspects of the school from the quality of teaching, to dealing with bullying and poor behaviour. You can go directly to the Parent View site by clicking here and we would encourage you to log on and register your views. We have a large number of parents who regularly tell us that their children are doing well in our school - this is your chance to tell somebody else!