Ropley Swimming Pool
The Ropley school swimming pool was built in 1972, by the parents, and has been run and maintained by subsequent parents ever since. It is a unique outdoor pool, one of a handful in Hampshire built specifically as a teaching pool for primary aged children. Fully refurbished in 2010, at a cost of £40,000, through government grants and extensive fundraising by parents, it remains in pristine condition for the children to use each year during the months of May through to August.
All the children benefit from swimming lessons during the summer term, in class tim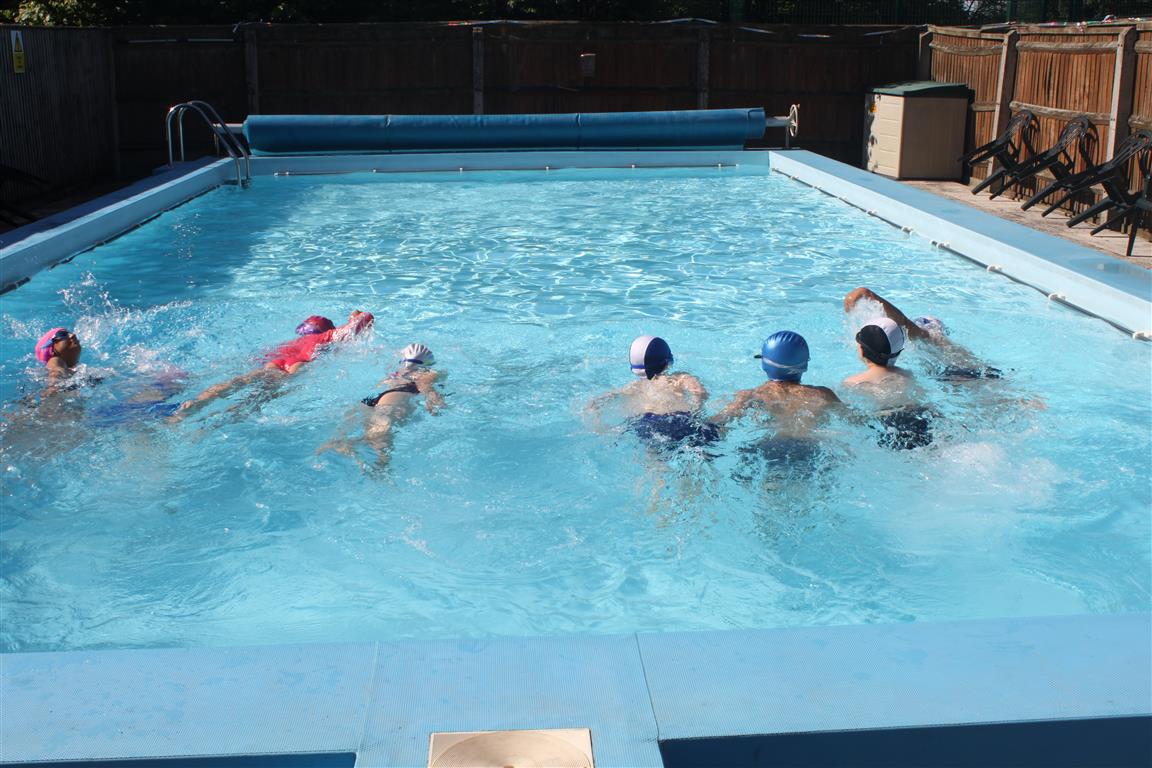 e, run by a local swim school. In addition to this, any pupil of the school, and their siblings, can join the Ropley School Family Swimming Club which runs after school fun swimming session on weekdays as well as Saturday mornings. Over 120 children take up this opportunity and clock up some 1,500 hours of swimming per year.
Swimming is a huge part of Ropley school life, with all children learning to swim, improve their swimming or just use the pool for fun!
The Tadpoles Committee, which is volunteer subcommittee of FROGS, believe swimming is a fundamental life skill. Over the years we have gone to great lengths to ensure the pool stays open to enable all the children to benefit from this very special facility that we are privileged to have at our school. We are always looking for imaginative ways to fund raise for the pool and welcome any additional adult support on offer.
Our Tadpoles have recently qualified as Pool Plant Operators and are responsible for keeping the pool in good, working order so that the children can enjoy the swimming season. Thanks to them, our children have an amazing benefit that is not available at most primary schools! Our Tadpoles are all parents at our school and are:
Laura Silk, Bex Charlton, Anna Irwin and Sarah Allen
This year's Family Swimming Club details and application form can be downloaded below. The Swimming Pool Rules and Regulations can also be downloaded below.