Vision Statement:

'Our mission is to provide a safe, caring, christian, stimulating and sustainable learning environment so that all children achieve their personal best'
The information below was written by a group of our Year 6 pupils to give you a flavour of what it is like to be a pupil at Ropley Primary School. All the 'square' images on the website were taken by pupils in Key Stage 2. If you would like to know more about the school, please contact us.
Welcome to Ropley C of E Primary School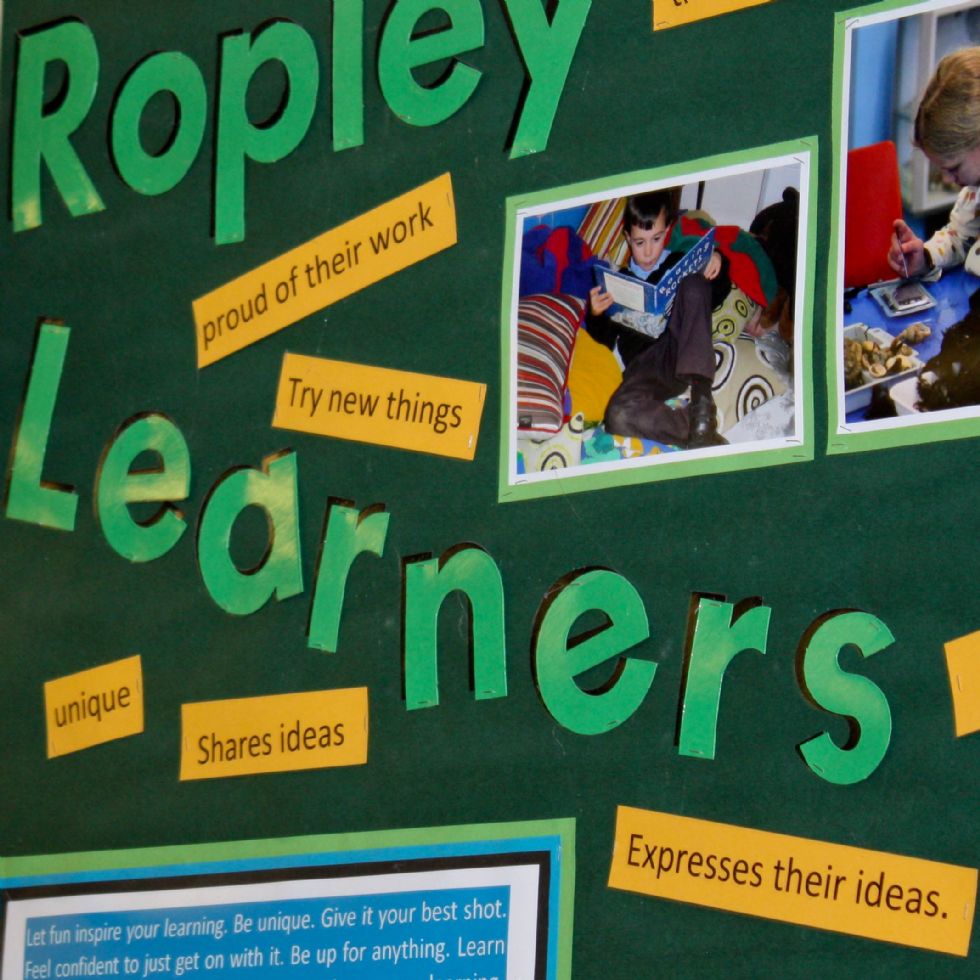 Located in the heart of Ropley village, in the county of Hampshire, resides our small (but distinctive) C of E primary school. Originally situated in the belfry of Bishops Sutton church William Faichen - former wheel-wright and first headmaster of Ropley School - started a bible class, due to the fact that the children from Ropley and nearlyby Bishops Sutton were running wild. The first school was established in 1826 and was positioned on Petersfield road, an equal distance from Ropley and Bishops Sutton. However some years later the school tragically burnt down and moved to its current site in 1869. Ropley may be small but that means everyone knows everyone, and it helps children of all ages to become more confident.
Since Ropley first started the school has grown and flourished. Our three key values "ABC": Appreciation, Belonging and Compassion stand out in every Ropley learner as they strive for excellence in everything they do. During whole school assemblies nobody is left out, for example participation in role plays, reading from the bible, acting out a story and more! At Ropley, each child is thought of as a progressing, thoughtful, clever child. We get different opportunities to shine and never give up.
Ropley pupils play a big part in their learning, with the older children helping the smaller ones progress through the learning stages of which they have already had the experience. Students are taught by their class teachers and a wide range of visitors and guests which provide the children with a good contrast of different and interesting lessons and activities. In class our teachers help us progress throughout the years we are here.
Pupils have a Worship assembly every Friday, where children put their trust in God and Jesus. Knowing a lot about our school history and religious roots makes us unique in our own right. Students are encouraged by teachers to try their hand at new things and to always challenge themselves to the limit.
To find out more about us, take a look at other areas of our website or even arrange a visit around the school - sometimes the children show you round.
Year 6