Welcome to the Friends of Ropley School (FROGS)
Made up of parents, teaching staff, and friends, everyone is welcome, including grandparents! When your child joins Ropley School, you automatically become a member. We organise events and activities to raise funds for the school and to enhance the education and experience of all children in our school. We seek to foster a fun and active school community.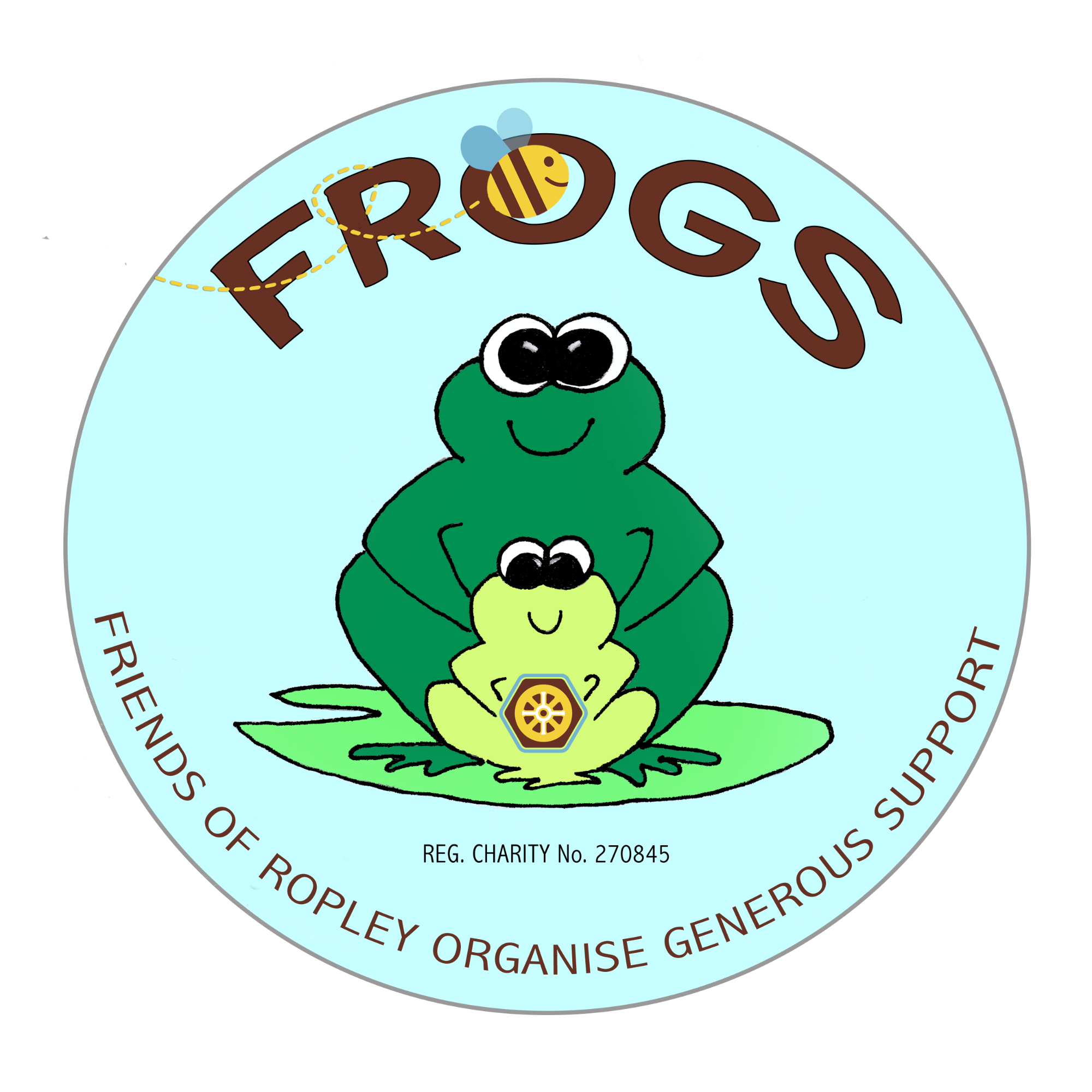 How is FROGS run?

FROGS is run by a voluntary committee elected each year at the Annual General Meeting (AGM) in September. All parents, staff, and friends are invited to attend the AGM. The date for the AGM is publicised in advance via the School Office, the School's weekly newsletter, and on the FROGS section of the School website.
Our email address is RopleyFROGS@gmail.com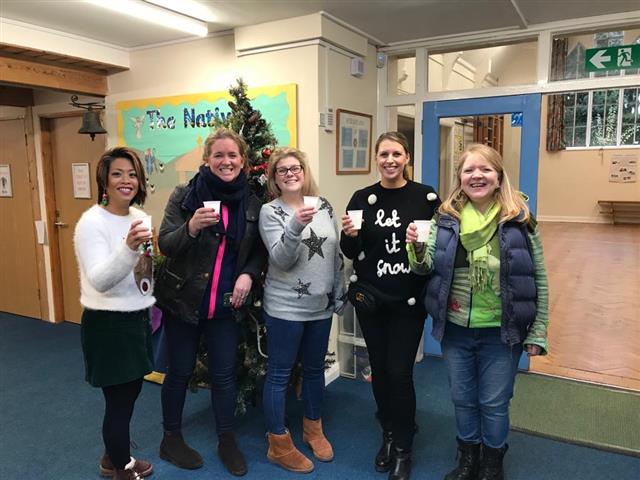 Abby Hawkes (Chair)
Laura Silk (Co-Vice Chair)
Leanne Colfer (Co-Vice Chair)
Kate Crossley (Secretary)
Lisa McCrystal (Treasurer)
Grainne Ferrari
Amy Nettles
Tamsin Armstrong
Julie Stroud
Bex Charlton
Camilla Howling
The School Headteacher and another teacher are invited to attend committee meetings when they can.
Dates of our regular meetings are published in the school's weekly newsletter, as are details of all events we host and support. Minutes of each meeting are available on request from the FROGS Chair.
We welcome new Committee members at any time. Please email us. If you don't want to join the committee but do have a good idea or want to get involved around a particular project then that is fine too—just contact your Class Rep.

Why support FROGS?

All parents are automatically members of FROGS: it is your charity supporting your children. School budgets are tight, so FROGS fundraising makes a real difference to educational experience of all members of the school.
FROGS helps pay for regular items that benefit all children: Renewing learning resources, such as school books, the Easter egg hunt, and coaches to sports fixtures.
FROGS helps pay for larger items that enhance the school's educational environment: A total refurb of the library, the play apparatus, a class set of laptops for IT lessons, dedicated class spend for each class.
FROGS helps create a sense of community: between pupils, parents, and teachers but we also build links with the wider village community through social as well as fundraising events.
FROGS seeks to support the teachers' educational priorities: by weaving them through its own activities and each class is also supported financially every year with a small fund specifically for each class to spend.
FROGS provides opportunities for you to have family fun, be creative, and meet other parents while making a real difference to our school!
How do we decide how the money is spent?
Parents and teachers discuss necessary and desirable items or projects, which will benefit the children. We develop a mix of short and long term goals. All parents are invited to have a say on how the money they raise is spent. The needs are then discussed by the committee at each meeting and we allocate funds accordingly, ensuring that there is a direct and visible impact on the School and its children.
Class Reps are key to FROGS' success
Class reps are vital to the running of FROGS and to the school community as a whole! There are usually two reps per class, and they have a formal and a social role.
Class Reps are the crucial link between individual classes and parents and the FROGS committee. They help sell tickets and organise class volunteers to help out at events during the year.
Our Class Reps for 21-22 are:
Bumblebee Class - Emily Budd and Felicity Landrock-Mettam
Honeybee Class - Abby Bance and Tallulah Upton
Carpenter Bee Class - Hannah Gilbert and Rhiannon Wickes
Nectar Class - Camilla Howling and Julie Stroud
Honeycomb Class - Sarah Allen and Angie Greene
Bee Keeper Class - Abby Hawkes and Abby Griffiths
2nd Hand Uniform Sales - Sarah Hilder and Sam Penhaligon
Annual Christmas Card Co-Ordinator - Abby Griffiths and Tamsin Armstrong
What kinds of events are suitable?
Anything you can think of!
The biggest event of the year is our highly successful Christmas Fair, but there are kids' discos, the Easter Egg hunt, race nights, quiz nights and more! We're always looking for new ideas.

Ways to get involved:

Joining the committee and becoming a FROG is only one way to get involved. See below other options that can fit around varying work, childcare, and other commitments!
There are non-committee roles, for example organising secondhand uniform, Christmas cards, or the Easter Egg hunt. Or you could join an event subcommittee, or be a Class Rep.
And one very important way for you to support us is to attend our events!
Donate
You can donate money to FROGS very easily using Easyfundraising. Also, as a registered charity we are able to claim Gift Aid on all donations. Gift Aid, for those not aware, relates to personal donations and enables us to claim back the portion of tax paid (if you are a tax payer of course). Email us for for more details of this.
FROGS is a registered charity (no. 270845)